Script & Development Consultant

Writer • Translator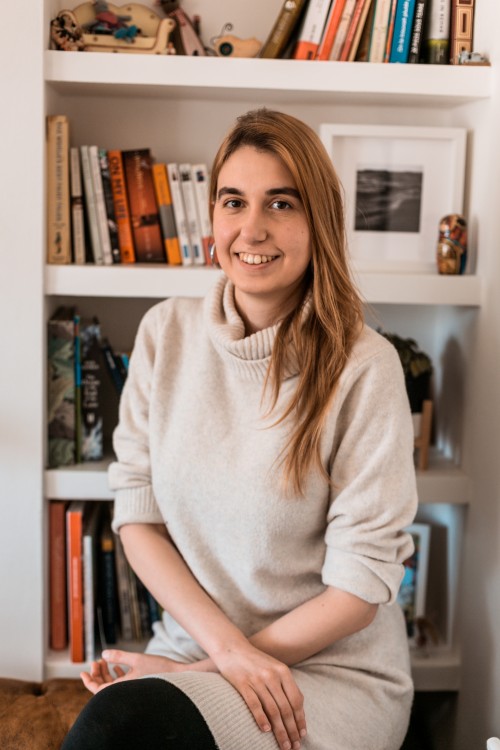 Hi there, I'm Alizée – a freelance script & development consultant, writer, and translator working internationally in French and English. Currently based in London, I provide translation and script editing support for screenwriters working in film, TV, and animation.
Growing up between France and the Netherlands, I moved to the UK to study a BA in film production at the Arts University Bournemouth. Following an exchange with FAMU in the Czech Republic and an MA in Creative & Cultural Entrepreneurship at Goldsmith University, I started working in script development as a reader. I went on to work on various projects with independent production companies and studios such as Entertainment One, Amazon Studio, and Walt Disney as a freelancer. In 2022, I was selected to participate in the Midpoint Feature Launch and the TorinoFilmLab Extended script consulting labs, where I developed feature film projects with international filmmakers. Recently, I started working with Script Compass as a development consultant.
What I love about development is seeing ideas grow into stories and helping writers nurture their creative process. It's a privilege to witness those Eureka moments when writers are bubbling with ideas and just want to run away from the development room to write!
Outside the script development world, I also write fiction and I'm currently working on my first novel. In 2016, one of my short stories was long-listed for the Borders – Penguin Random House Competition. When not writing or developing ideas, you will most likely find me travelling or learning foreign languages.
Represented by Casarotto Ramsay

BAFTA Connect Member
Freelance FR > ENG Translator (2017 – )
Previous clients include:
Film Production & Marketing